The Pacific School Foundation fund contributes directly to support the Life Lab, Music, Theater and Visual Arts, Classroom Grants and the Library programs at Pacific Elementary School, a public school in Davenport California.
Life Lab
This school garden program teaches students Life Science and raises food used in the cafeteria. PSF pays for the entire Life Lab program.
Classroom Grants and Teacher Appreciation gifts
When teachers need supplies to support the curriculum, they can ask PSF for help. We raise money to give gifts to teachers and staff at the end of the year.
Music, Theater, and Visual Arts
PSF pays for all of the costs to perform a school play every other year, and almost all of the costs of Orff music, instrumental music, and visual arts instruction. Pacific is one of few elementary schools in the county still maintaining an instrumental music program.
The School Library
Mondays are Library days at school. Students are able to checkout books to read at school to enjoy during choice reading time. PSF pays for all staff, books, supplies and library computer system management for the school library.
Amazon Purchases
Make this page your homepage. As an Amazon Associate, PSF earns from qualifying purchases when you use this Amazon link below.
Upcoming Events and Deadlines (More details below)
SPIRIT gear batch is available for purchase now until November 30th at 9pm. Details below.
Mission Street BBQ Fundraiser – Monday December 5th, all day! Mention the fundraiser before checkout or use the code PEROCKS for online orders and 15% of your order will go to the school. You can pre-order up to a week advance. https://www.toasttab.com/missionstbbq/v3
Holiday Flower Power Fundraiser is happening now until December 15th. Orders start to ship in mid November. Order before December 1 for holiday delivery. More details below.
Next PSF Parents Meeting – Tuesday December 13th at 5:30pm via Zoom. List of all PSF meetings dates for the school year and link to meeting are here.
Popcorn Wednesdays are back. Freshly made organic popcorn made in coconut oil will be for sale every Wednesday to support the school. $1 per bag. Purchase a popcorn card for $5 or $10 to use during the school. We accept cash, check, credit cards and contactless payments.
As of November 8th, for the 2022-2023 school year, we need $89 per student to pay for school programs that are not fully funded by the state and federal government. This is $15 per month, or approx. $.50 per day, for the school year. We know that every family is unable to fundraise this amount, but hope that all can contribute in some way towards fundraising for the school.
Your donation is tax deductible.
Please make checks out to Pacific School Foundation.
Pacific School Foundation 2022-2023 Fundraising goal to pay for Music, Theater, Visual Arts, LifeLab School Garden program, Teacher Appreciation gifts and Classroom Grants, and the library program.
Get involved: Come to our next PSF Meeting
PSF Meeting Dates for 2022-2023
For the 2022-2023 school year, we are meeting online via zoom. The next Meeting is on Tuesday November 8th at 5:30pm. Zoom link here.
If you'd like email reminders on the next meeting please join our google group. https://pacificesd.us9.list-manage.com/track/click?u=d2d22175d44e7109e01df3053&id=9045aa60b9&e=cdf65639ef
December 13 at 5:30pm
January 10 at 5:30pm
February 7 at 5:30pm (Not Feb. 14th)
March 14 at 5:30pm
April 11 at 5:30pm
May 9 at 5:30pm
To continue to support the work of the Pacific School Foundation, please consider a direct tax deductible gift to the foundation. Or consider any of these ways of fundraising:
We have a variety of events and fundraisers that families can participate in. Our fundraising need to support the school is $258 per student or $30 per month. We understand that not every family can participate with each fundraiser monetarily. We need volunteers and donations for our Art and Wine event as well as Bingo night.
Pacific School Yearbook pre-orders are now open! Pre-order before February 28th for discounted price!
Pre-ordered yearbooks for your Pacific School now! Pre-orders for yearbooks will be open now until May 1st. Order early for discounted price $25 each. Price increases to $30 each on March 1st. If you miss the pre-order period, you can purchase the yearbooks directly from Shutterfly for $40 each. The links to buy are at the bottom of this page.
Pre-orders for the All School Pacific School Tea Towel are closed!
All students, staff and teachers create a self portrait drawing and the drawings are combined to create one school tea towel. It makes a unique holiday gift. Tea towels are $20 each. If you purchase 3 or more, each tea towel will be $18 each.
We raised $1,597 for the school in Fall 2021!
Orders are for pickup at school only.
A limited number of tea towels will be available for purchase with they arrive in December for $20 each.
Mission Street BBQ Fundraiser – Monday December 5th all day, between 7am and 9pm (until they run out of food!)
Visit Mission Street BBQ at 1618 Mission St. Santa Cruz, CA 95060, on December 5th, mention the fundraiser and 15% of your purchase will help fund Pacific Elementary.
Mention the fundraiser before checkout and help support your school!
Show the flyer on your phone or in print, mention on the phone or in person that they are supporting the fundraiser or order online on our website for in store pick up, delivery, or curbside with the promo code PEROCKS.
If you order online for pick up on December 5th, use the code PEROCKS in the PROMO CODE to ensure the order helps the school! You can pre-order up to a week advance.
Here is the link to order: https://www.toasttab.com/missionstbbq/v3
Flower Fundraiser – Holiday fundraiser is now open until December 15, 2022
Flower fundraiser. For the gardener that wants to support Pacific Elementary school, purchase bulbs through our special fundraising page and 50% of your purchase will be donated towards our school programs not fully funded by the state and local governments. Order now and orders begin shipping mid November.
Sending a flower bulb order as a gift? The company that sells these bulbs for us only ship to one address per order if you are sending a gift. Shipping fees are $6 per order. They do not ship to Alaska or Hawaii. Feel free to share with family and friends. Order by December 1st to guarantee that your order will ship in time for Christmas.
Year Round Fundraising
These next fundraisers can be done year round to support Pacific School!
Make this page your homepage. Click on the Amazon affiliate link on this page and a percentage of your purchase will help support the foundation. Or if you purchase on Amazon Smile, select PS The Foundation for Our Future and 0.5% of your purchase will help the school.
School Spirit Day is every Thursday! Purchase Spirit Gear in the last 3 weeks of each month – year round
Purchase Spirit gear to show your school spirit as well as support. Purchased shirts and sweatshirts, hats, and more will be printed by Bonfire and shipped directly to you and a portion of your purchase will help raise funds for the school.
Spirit gear will be available for purchase for the last 3 weeks of each month. This upcoming batch of Spirit Gear will be available for purchase now until November 30th at 9pm Pacific time. Bonfire will print and ship starting December 13th.
Wear your school spirit gear on Thursdays which is School Spirit Day!
Box Tops for Education – year round
Download the BoxTops for Education app and scan your receipts and they will donate $.10 per participating items.
Join me in earning cash for our school by using the Box Tops app. It's an easy way to make a difference. All you have to do is buy Box Tops participating products (like Cheerios!) and scan your grocery receipt. Box Tops are worth $.10 each and they add up fast! Twice a year, our school receives a check to help pay for whatever we need – equipment, supplies or experiences the kids love!
Use this referral code RBKE5CN6 (Select Pacific Elementary School for your school) when you sign up and you'll get 25 Bonus Box Tops when you scan your first receipt now through 05/31/2023, while supplies last! Download the Box Tops for Education app here: https://btfe.smart.link/c2jjdifkw?referral_code=RBKE5CN6
Not sure if you purchase any items that qualify, take a look at the list of participating products. https://www.boxtops4education.com/Participating-Products-Page
Amazon Purchases – year round
Direct Donation to Pacific School Foundation
Write a tax deductible check to Pacific School Foundation and bring it to the school office or mail to PSF PO Box 358, Davenport, CA 95017. PSF is a 501c3 nonprofit organization.
Fundraising Events
Bid and Sip (formerly Art and Wine) Fundraiser is scheduled for February 3rd, 2023
Local artists and wineries donate art and more towards supporting the school. A lovely event for parents to have a night out and support the school. Childcare, dinner and a movie, is available for a small fee at the school.
Readathon – Mar. 7th to Mar. 28th, 2023
The Readathon from March 7th to 28th, students or their parents will read books each day and keep track of the number of books! Ask for pledges of family and friends to support the students reading and donate to support the school library. More info. here: Readathon Info.
Keep track of your books read with your Readathon Pledge sheet
Chipotle Fundraiser – was Sunday April 24, 2022 from 4pm to 8pm. Pool Party scheduled from 3pm to 6pm.
Chipotle Fundraiser: 30% of order will go towards the school. Show flyer in restaurant or us code KYVDK97 online from 4pm to 8pm. Pool Party nearby from 3pm to 6pm at Adventure Sports. Please sign up ahead of time for pool.
Bingo Night is scheduled for Friday April 21st, 2023 from 5pm to 8pm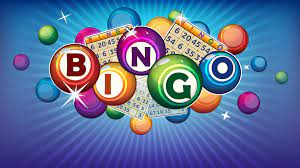 2022 Bingo Night was a huge success! Together we raised $10,577 from Bingo Night raffle tickets, food and games, and silent auction!
A special thank you to
Uncle Ro's Pizza and Companion Bakeshop for donating their time and delicious food to raise funds for the school!
Adventure Sports for bingo supplies, drinks, advertising, and more!
Bonnie Brunet and Martin Rist for their donation of the grand prize EV4 bike- Rocky & Kasha were the lucky grand prize winners!
PSF parents Emily Zimmel, Erin Lampel, Nanette Blackburn, and Samantha Rosasco for your hard work to make this a success!
All our amazing donors without which we would be unable to provide such great prizes!
All that sold or purchased raffle tickets and those that came to the event!
Winners of the raffle that were not present will be contacted by Emily.
Leading up to this FAMILY fun outdoor event, Raffle tickets will be for sale in the office. Prizes including a grand prize of a $5,200 ev4 bike, a one night stay at the Dream Inn and more! Raffle winners do not be at the event, but they do have to pick up the prize in Davenport!
Pizza and Pie for $5 per slice. Donated to the foundation from Uncie Ro's Pizza and Companion Bakery. $1 Bingo card to participate and win one of our 40 Bingo Prizes!
The raffle drawing is at the event at 7:30pm! You do not need to be present to win!
Silent Auction of a few donations. 2 surfboards, 2 wetsuits, voice lessons, and a beautiful watercolor painting.
Grandparents and Special Friends in the Lifelab Garden in May
Grandparents and special friends are invited to join their students in the LifeLab for Tea and cookies courtesy of the FoodLab. Garden activities and treats from FoodLab. Ask your student's teacher for more details. This fundraiser is for the LifeLab program which is fully funded by donations.
Drive for School Raffle Tickets have been returned to the Boardwalk for the big drawing! Thank you to all that have participated
Drive for Schools ticket sales are over for 2022. Together we raised an incredible $9,416.59 for the school year 2022-2023! Help us raise the same amount again this year to pay for the LifeLab, Library, Music, Theater, Visual Arts and Teacher grants. The big drawing is on Sunday October 23rd at 1pm. Your raffle tickets have a stub for free parking that day! Grand prize, sponsored by the Beach Boardwalk is again $25,000!!
Movie Night and Pizza from Uncie Ro's scheduled for Friday October 28th from 6pm to 8:30pm
Movie Night is coming to Pacific School! Come join us for a movie. Pizza from Uncie Ro's will be available for purchase from 6pm to 7pm. Movie starts at 7pm. Refreshments will be for sale. Popcorn, snacks, and more will be for sale during the movie. All proceeds from refreshments help support the school! Bring blankets, coats, chairs as we sit outside and enjoy a movie at school!
Community Event in November – Potato Night – A Pacific School Tradition Coming on November 4th, 2022 from 5:30pm to 7:30pm
Potato Night, A Pacific School Tradition
Friday November 4th 2022 from 5:30pm to 7:30pm at Pacific Elementary School!
5:30pm – 6:30pm – Baked Potato Bar – Suggested donation $5 per person
6:30pm to 7:00pm – Potato Arts and Crafts
7:00pm to 7:30pm – Potato Dance Party
Come and decorate potatoes in this family fun Pacific School Tradition! This school-wide community building evening has baked potato bar, potato arts and crafts and a potato fashion show at 7:00pm! We will craft, we will dance and have some fun! This is an outdoor event. Donations welcome to cover the craft supplies cost.
We will have a baked potato bar with all the toppings for dinner for a donation based dinner. Come to school to enjoy an evening of potato fun! If you wish, you can dress up in Potato themed costumes!
If you missed Yearbook pre-orders, purchase directly from Shutterfly.
If you missed the pre-order deadline for yearbooks you can order Pacific School yearbooks directly from Shutterfly.
Home/Work Fundraiser – Saturday November 5th in-store (1100 Soquel Ave. Santa Cruz, or online (shophomework.com)
Shop in-store 10am to 6pm or online and 15% of your purchase will help fund Pacific Elementary.
Mention the fundraiser before checkout and help support your school!
Get your holiday shopping done on November 5th online www.shophomework.com
Tax deductible donations will be billed as PS: The Foundation for our Future
Donate to support PSF