BoxTops for Education
Download the Boxtops for Education App. Select Pacific Elementary School. Purchase groceries, cleaning and office supplies with the Boxtops for Education symbol to earn money for our school. Scan your receipt within 14 days and $.10 per item will be credited to the school.
School Spirit Day is every Thursday! Purchase Spirit Gear – year round
Purchase Spirit gear to show your school spirit as well as support. Purchase shirts and sweatshirts will be printed. A portion of your purchase will help raise funds for the school.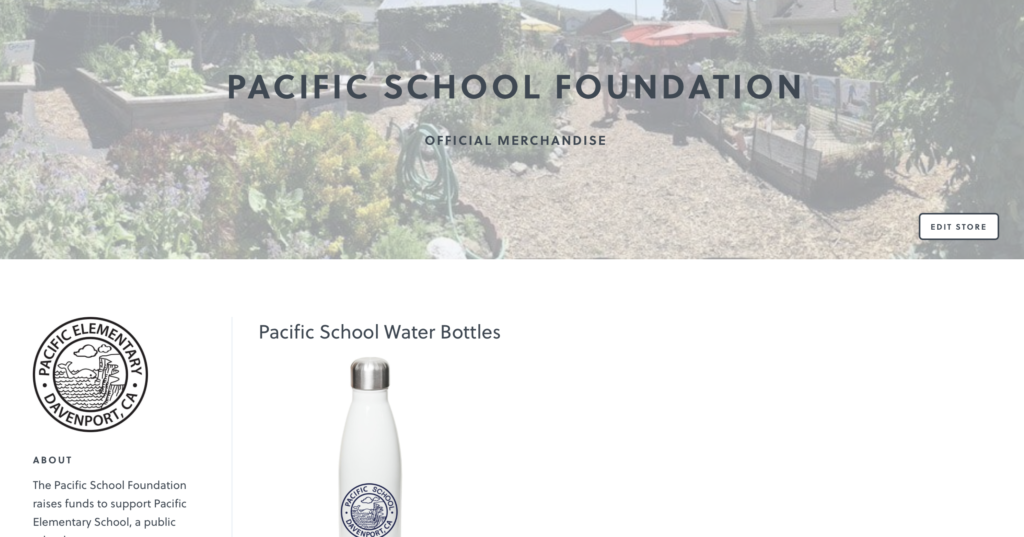 Amazon Purchases
Make pacificschoolfoundation.org your homepage. Click on the Amazon affiliate link on this page and a percentage of your purchase will help support the foundation. Or if you purchase on Amazon Smile, select PS The Foundation for Our Future and 0.5% of your purchase will help the school, which is less than the affiliate link.
Direct Donation to Pacific School Foundation
Write a tax deductible check to Pacific School Foundation and bring it to the school office or mail to PSF PO Box 358, Davenport, CA 95017. PSF is a 501c3 nonprofit organization.
Thank you for considering this great and easy way to earn money for our school!